XECE HERDEM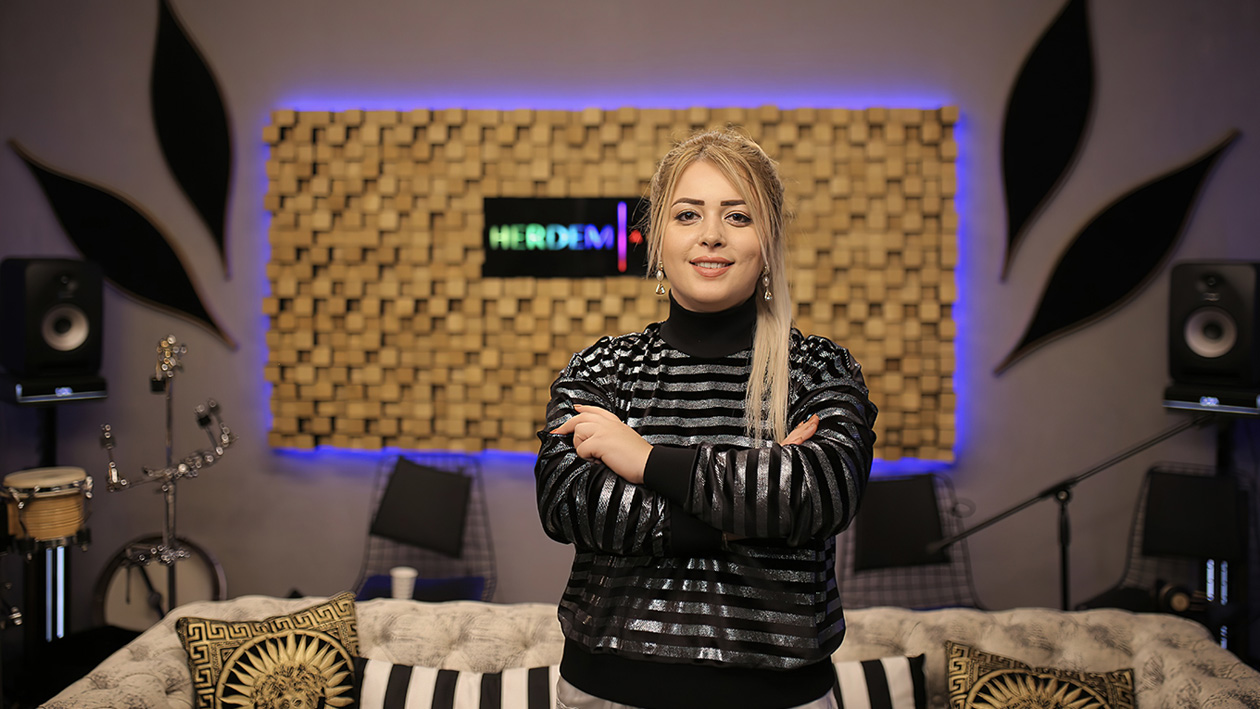 The Unique Harmony of Xecê Herdem and Lava Acoustics
As Lava Acoustics, we are excited to share our collaboration with one of the artists who reaches wide audiences and touches the hearts of his fans with his impressive voice, Xecê Herdem.
Xecê Herdem is an artist who has always existed in every period of her music life and integrated with it. In her own words, she says, "Music is a part of my life". This passionate artist has taken her music work a step further with the excellent sound quality offered by Lava Acoustics.
Mosaic Diffuser Pro – Xecê Herdem's Choice
The Mosaic Diffuser Pro Acoustic Panel is a choice of Xecê Herdem. This product effectively breaks different frequency sound waves in the room, reducing echo and reverberation. At the same time, it also absorbs bass sounds, significantly improving sound quality. The superior performance of the Mosaic Diffuser Pro creates impressive clarity and quality in the artist's works.
Bend Wave – Contribution of Acoustic Panel to Xecê Herdem's Music
You can also see the Bend Wave Acoustic Panel in Xecê's studio. This panel, which perfectly traps high and mid-frequency sound waves, prevents echo formation by having maximum sound absorption ability. This excellent acoustic experience offered by Bend Wave brings Xecê's voice to the forefront.
Se Pro Acoustic Panel – The Key Element in Xecê's Studio
The Se Pro Acoustic Panel is one of the most important elements in Xecê's studio. This panel, with the perfect combination of natural wood and acoustic sponge, works both as a reflector and absorber, directing high and mid-frequency sound waves in the direction you want or completely trapping them. This ensures that Xecê always has the best quality when transmitting her voice to wider audiences.
Lava Acoustics – Vibration-Free Sound Experience with Lv 20 Plus Stabilizer
In Xecê's studio, you can also find the Lv 20 Plus Stabilizer. This stabilizer effectively absorbs monitor vibrations, offering users a unique experience. Thanks to its high-quality resonance vibration absorption feature, it provides perfect compatibility with monitors 7 inches and below. The Lv 20 Plus Stabilizer provides flexibility and comfort to users while delivering Xecê's best performance.
As Lava Acoustics, we are committed to always offering the highest quality products and services for our artists to perform their best. The preferences of valuable artists like Xecê Herdem prove how valuable this commitment is.