Mosaic Diffuser Pro – Acoustic Panel
Çok Yönlü Akustik Dağıtıcı & Yutucu Panel
Free Shipment
It will be shipped on 10 February Friday at the latest
Our online payment option is not active. You can make your payments by money order or Eft, by contacting our head office.
245.00 $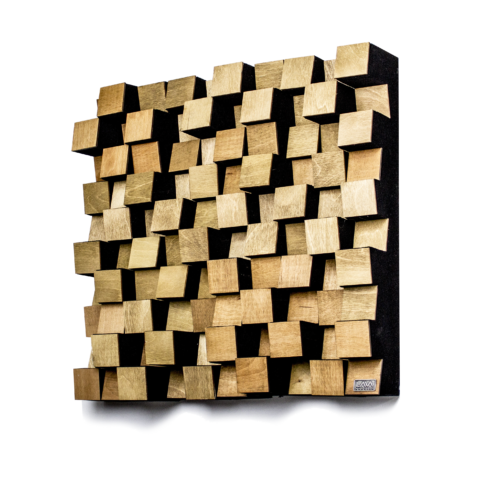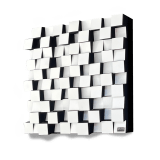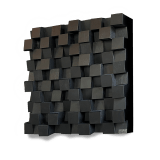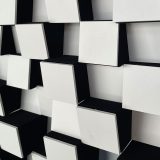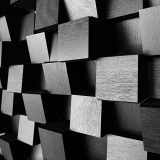 "Mosaic Diffuser Pro", the flagship of Lava Akustik, is a multifunctional product thanks to its special design. It breaks sound waves of different frequencies and absorbs bass sounds at the same time. In this way, it eliminates the ringing and echo in the room. After 160 Hz as absorption, linear increased performance up to 250 Hz is comfortably above C|(aw) = 1.00. After 250 Hz, it is a product that is quite above the standards with 25% performance.
It achieves this thanks to natural wood placed on coated-acoustic foam. Because of its lightweight, it can be applied on walls as well as on ceilings. The product registered as a utility model is a new generation of the multifunctional acoustic panel.
Product Details
Width
Deepth
Height
Weight
Color
Golden Oak - Black - White
Material
Acoustic Foam Üstü Golden Oak
Flammability class
Absorption range
NRC
Cargo Volume
Cargo Weight
Areas of usage
Control Room

Recording Room

Home Studio

Broadcast Studio

Post & Production Studio

Vocal Booth

Drum Booth

Home Theater

Hi-Fi

Meeting Room

Audiotorium

Office
Performance
Mosaic Diffuser Pro – Acoustic Panel Absorption Coefficient