Lava Akustik – Lv 20 Plus Stabilizer
1 adet Ses Monitörü Titreşim Emici / Sabitleyicisi
Cargo Belongs to Buyer
It will be shipped on 14 December Thursday at the latest
Our online payment option is not active. You can make your payments by money order or Eft, by contacting our head office.
165.00 $
99.00 $
%40 DISCOUNT
66.00 $ Profit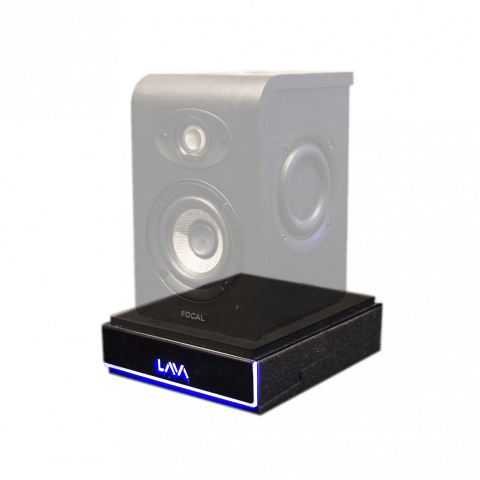 Lava Acoustic Lv 20 Plus Stabilizer: The Pioneer Solution for Overcoming Monitor Vibrations
The Lava Acoustic Lv 20 Plus Stabilizer offers a unique experience to its users by effectively absorbing monitor vibrations with its distinctive design and advanced features. With its high-quality resonance vibration absorber feature, it perfectly fits monitors of 7 inches and below. Developed by Lava Acoustic, this product that can rotate 180 degrees allowing the monitor to tilt backward, offers flexibility and comfort to its users.
Enhance Your Monitor Experience with Lv 20 Plus Stabilizer
The Lv 20 Plus Stabilizer is specifically designed to effectively absorb monitor vibrations and enhance the experience of users. This superior vibration absorber helps improve image quality and overall performance by stabilizing the monitor.
The Lv 20 Plus Stabilizer controls monitor vibrations, prevents user discomfort, and enhances monitor performance, enabling users to work more comfortably and efficiently. With its high performance, Lv 20 Plus is the ideal choice for anyone looking for a quality vibration absorber solution.
Unique Design and Practical Features
The Lv 20 Plus Stabilizer is designed with special materials to absorb unwanted vibrations in monitors, aiming to ensure monitor stability and improve the overall user experience. It stands out with its distinctive design and useful features and offers the opportunity to use monitors more comfortably and stably. This stabilizer has an easy installation and usage structure.
Unique Vibration Absorber and LED Light Feature
The Lv 20 Plus, which is extremely effective in absorbing monitor vibrations, also adds value to its users aesthetically. It enriches the appearance of your monitor with its ice white LED light while providing a non-straining illumination. With its unique design, high performance, and user-friendly features, the Lv 20 Plus Stabilizer offers an ideal solution for monitor users. Whether you want to reduce vibrations, stabilize your monitor, or add an aesthetic touch to your workspace, the Lv 20 Plus is designed to meet all these needs.
Product Details
Width
Depth
Height
Weight
Color
Material
Flammability class
Cargo Volume
Cargo Weight
Areas of usage
Control Room

Recording Room

Home Studio

Broadcast Studio

Post & Production Studio