Bend Wave – Acoustic Panel
Zarif Seri Akustik Panel
Cargo Belongs to Buyer
It will be shipped on 14 December Thursday at the latest
Our online payment option is not active. You can make your payments by money order or Eft, by contacting our head office.
200.00 $
160.00 $
%20 DISCOUNT
40.00 $ Profit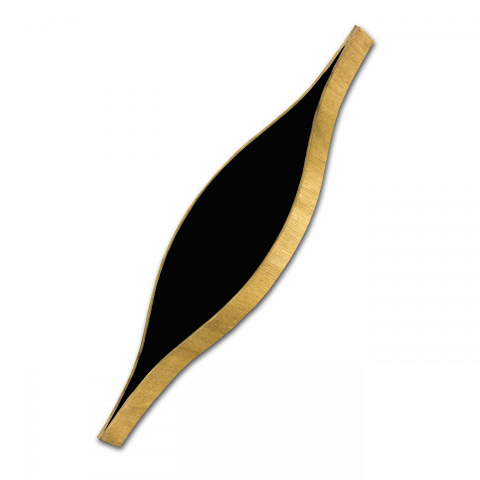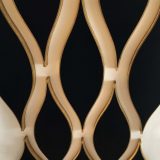 Bend Wave Acoustic Panel: The Elegant Solution for Treble and Mid-Frequency Sounds
The Bend Wave Acoustic Panel, designed as a frame using flexible wood to minimize fragility, is an excellent captor of treble and mid-frequency sound waves. With its unique design and superior material quality, this panel, which provides maximum sound absorption and prevents echo formation, offers an aesthetic and functional acoustic solution.
Enhance the Comfort of Your Living Space with Bend Wave Acoustic Panels
Bend Wave Acoustic Panels are specifically designed to effectively trap treble and mid-frequency sound waves, enhancing the comfort of your living space. Thanks to its flexible wood frame and unique design, it effectively traps sound waves, making your living space more comfortable and peaceful. With Bend Wave, you can access a acoustic panel solution that expects high quality and performance.
Unique Materials and Elegant Design
Bend Wave Acoustic Panels, manufactured from special flexible wood materials to trap unwanted sounds and prevent echo formation and improve the acoustic environment. These panels are made from lightweight and durable materials that offer high sound absorption and easy installation advantages. Whether you mount them on the wall or hang them from the ceiling, these panels adapt to all kinds of spaces.
Enhance Ambient Comfort with Effective Sound Insulation
The Bend Wave Acoustic Panel, which traps treble and mid-frequency sound waves, reduces noise from the outside by providing effective sound insulation. With this feature, it improves the acoustic environment of your working and living spaces while creating a more peaceful and comfortable environment. With its elegant design, high performance, and user-friendly features, Bend Wave Acoustic Panels offer an ideal acoustic solution for anyone who wants to add aesthetic value, reduce noise, or improve sound quality.
Product Details
Width
Depth
Height
Weight
Color
Material
Flammability class
Cargo Volume
Cargo Weight
NRC
Absorption range
Areas of usage
Control Room

Recording Room

Home Studio

Broadcast Studio

Post & Production Studio

Vocal Booth

Drum Booth

Home Theater

Hi-Fi

Meeting Room

Audiotorium

Office
Performance
Bend Wave – Acoustic Panel Absorption Coefficient