OZAN ÇOLAKOĞLU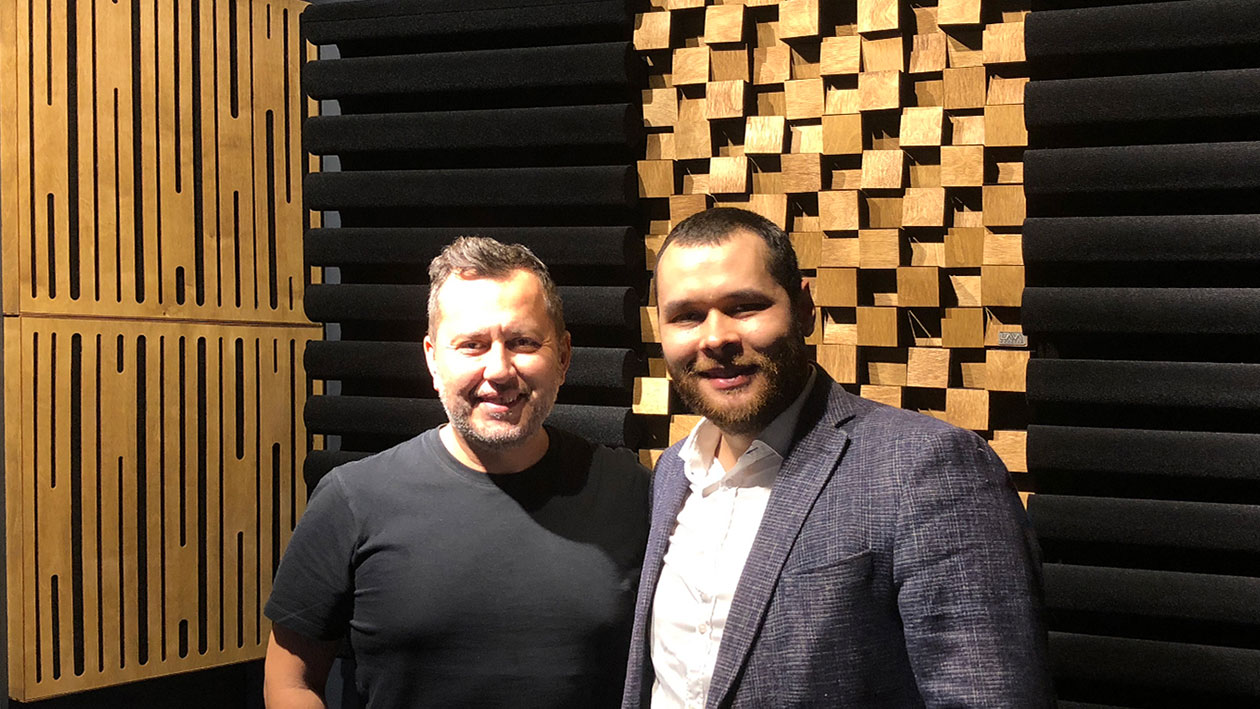 A New Era in Acoustics: Collaboration between Lava Acoustic and Ozan Çolakoğlu
The rhythm, quality, and acoustics of sound define our living atmosphere. At Lava Acoustic, we are working to elevate the quality of this atmosphere and improve the sound experience in our environment. It's time for you to discover the perfect acoustic solutions created by Lava Acoustic in the world of sounds that can change our emotional atmosphere and even affect our mood.
Among our solutions, we especially want to mention our collaboration with Ozan Çolakoğlu. Ozan Çolakoğlu is one of the important figures in the Turkish music industry. He is not only a producer and arranger who has worked with many important names like Tarkan, Hande Yener, Nil Karaibrahimgil, Murat Boz, but also uses Lava Acoustic's products and trusts their quality.
Mosaic Diffuser Pro – Acoustic Panel: The Meeting of Music with Natural Wood
The Mosaic Diffuser Pro Acoustic Panel, which is also located in Ozan Çolakoğlu's studio, effectively breaks different frequency sound waves in the room with its natural wood structure and special design. It reduces echo and reverberation, absorbs bass sounds, and significantly improves sound quality.
High Wave – Acoustic Panel: The "Bass" Hunter that Traps Low Frequencies
The High Wave Acoustic Panel, praised by Ozan Çolakoğlu, traps low-frequency sounds with its trapped system. This panel, which is positioned in corners and on walls, helps you professionally control a wide frequency range.
Bass Trap Pro60 – Acoustic Panel: The Hero of Space Acoustics
The Bass Trap Pro60 Acoustic Panel, produced to trap low-frequency sound waves and improve space acoustics, is among the products Ozan Çolakoğlu prefers in his studio.
Lava Acoustic – Lv 20 Plus and LV 28 Plus Stabilizer: Vibration Absorber for Monitors
The Lava Acoustic Lv 20 Plus and LV 28 Plus Stabilizer effectively absorb monitor vibrations, providing users with a unique experience. These stabilizers, also preferred in Ozan Çolakoğlu's studio, perfectly fit 7-inch and smaller monitors and 8-inch sound monitors.
Lava Acoustic – Smart Speaker Stands: Aesthetic and Functional Carrier for Your Speakers
Finally, Lava Acoustic Speaker Stands are another product that makes Ozan Çolakoğlu's studio more functional and aesthetic. These stands, which have an elegant appearance with the aesthetic combination of wood and metal and special linear LED lighting, are a perfect carrier for your speakers.
You can check the details of these products that enhance the quality of sound with Lava Acoustic from our website, and you can enrich your own sound experience. Like Ozan Çolakoğlu, you can also meet the perfectionist design and high performance of Lava Acoustic.