İLYAS YALÇINTAŞ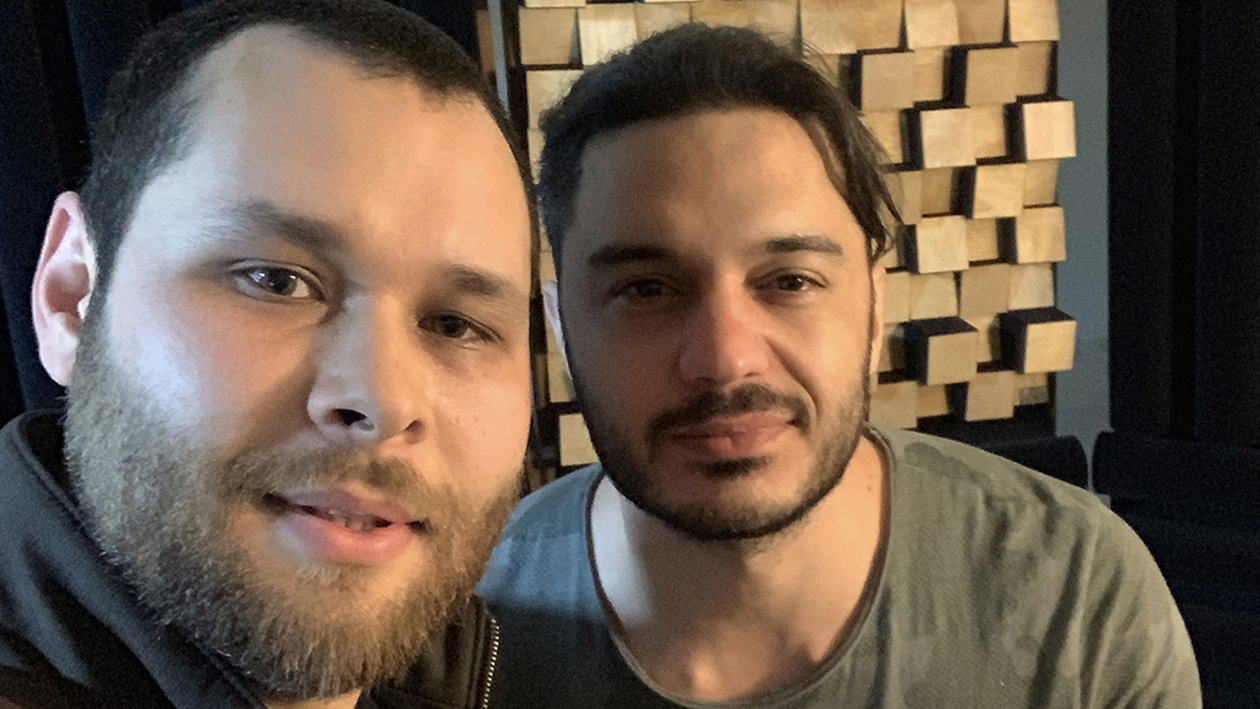 Ilyas Yalçıntaş: The Rise of a Star
Ilyas Yalçıntaş is considered one of the most significant voices in Turkish music, with his distinctive voice and emotional interpretation. His highly successful and impressive story, spanning from Erzincan to Istanbul, began to rapidly rise with the performance he exhibited when he participated in the competition program named "X Factor Turkey," quickly becoming a recognized name in our country. The release of his first album created an earthquake effect in the Turkish music market, and from the moment it was released, the album received great acclaim. Ilyas's music makes us feel love, pain, hope, and all the colors of life.
Ilyas Yalçıntaş and Lava Acoustic: A Partnership for Excellence
Lava Acoustic's best products are used by esteemed artists like Ilyas Yalçıntaş. By preferring Lava Acoustic's products in studio recordings, Ilyas has further enhanced his musical talents and perfectly conveyed his voice. Thanks to this collaboration, Ilyas's songs have been recorded in higher quality, which has played a significant role in his music career.
Mosaic Diffuser Pro – Acoustic Panel: The Meeting of Sound Technology and Art
Mosaic Diffuser Pro – Acoustic Panel has become not only functional but also a decorative product by combining its technological capabilities with aesthetic design. It effectively breaks different frequency sound waves inside the room, reducing echo and resonance. This product creates a decorative ambiance along with high sound quality. Therefore, the Mosaic Diffuser Pro has become a perfect accessory that combines aesthetics and technology, beyond being an acoustic panel.
High Wave – Acoustic Panel: Perfect Design for Correct Sound Distribution
The High Wave – Acoustic Panel ensures the sound is distributed correctly within the space. It controls low frequencies, helping all frequencies to be equally heard in the room. With its trapped system covering the room, it professionally controls a wide frequency range. High Wave maximizes sound quality, providing an excellent listening experience throughout the room.
Vocal Recording Pro – Acoustic Panel Package: Redefining the Sound Recording Experience
With the Vocal Recording Pro – Acoustic Panel Package, Lava Acoustic redefines the sound recording experience. This package, which allows quality sound recording in any environment, ensures the sound is evenly distributed in all corners. This helps make vocal recordings more lively and full. Also, the portability of the package diversifies the locations where sound recording can be performed. Thus, it simplifies the creation of various sound effects and vocal layers in your projects.
Lava Acoustic: The Go-to Place for Acoustic Solutions
Lava Acoustic provides music enthusiasts with the highest quality and most innovative acoustic solutions. Products like the Mosaic Diffuser Pro, High Wave, and Vocal Recording Pro are among the standout options offered by Lava Acoustic. These products that enhance sound quality also elevate the aesthetics of the space. Lava Acoustic products, which enable clearer and higher quality sound, are ideal for all types of sound recording and broadcasting. With these products, both professionals and amateurs can capture the purest and most accurate sound.