Vocal Recording Pro – Acoustic Panel Package
10'lu Vokal Kayıt Panel Paketi
Free Shipment
It will be shipped on 05 June Monday at the latest
Our online payment option is not active. You can make your payments by money order or Eft, by contacting our head office.
1,930.00 $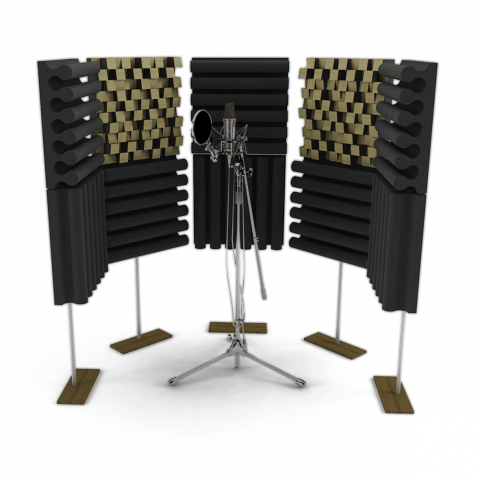 Acoustic "vocal recording Pro Pack" is the choice of professionals. The package includes 8 "High Wave" Acoustic Panels, 2 "Mosaic Diffuser Pro" and 5 stands.
The package, which can be easily disassembled and installed like its brother, can be easily moved to other places as well as in the room. Thanks to the adjustable design at the desired angle, you can easily take and install it anywhere without the need for very expensive and portable recording studios.
It is designed for those who want vocal recordings to be more vibrant and fuller. Thanks to the adjustable device, multiple artists can make recording at the same time.
Product Details
Width
Depth
Height
Weight
Color
Material
Flammability class
Cargo Volume
Cargo Weight
Areas of usage
Control Room

Recording Room

Home Studio

Broadcast Studio

Post & Production Studio

Vocal Booth

Drum Booth

Home Theater

Hi-Fi

Meeting Room

Audiotorium

Office