REYNMEN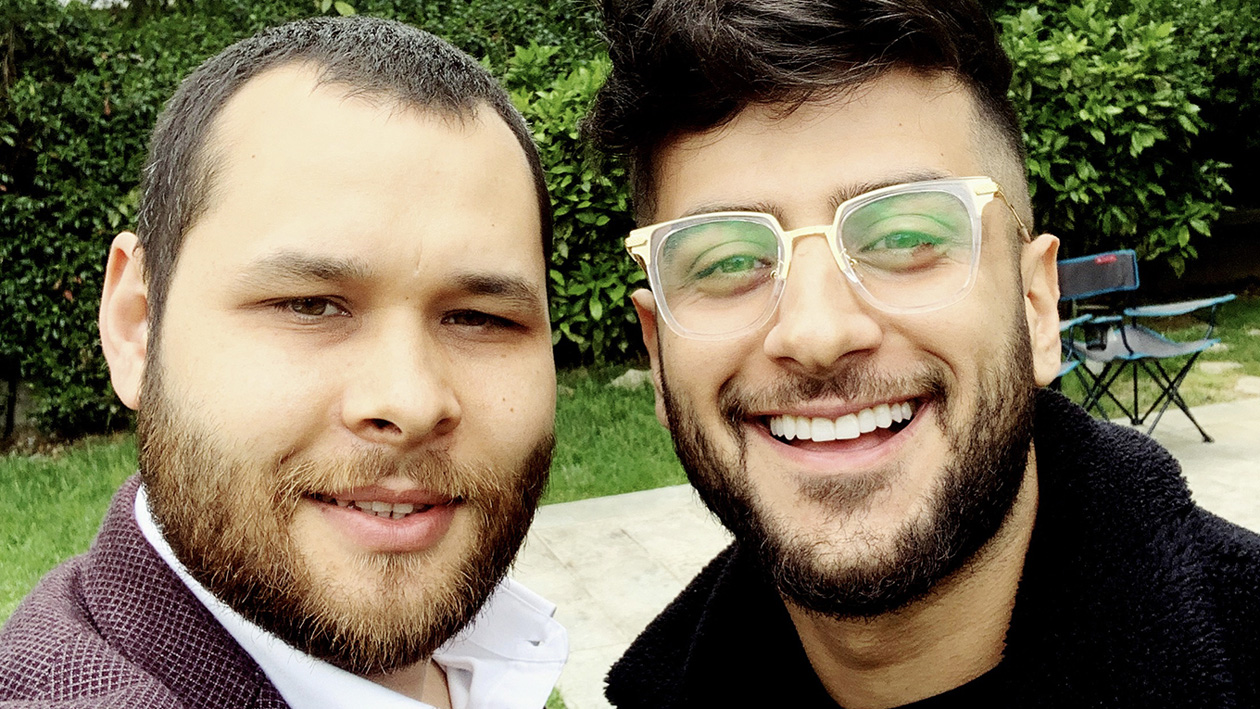 Rising Sound with Lava Acoustics: Reynmen
Lava Acoustics as a company producing acoustic arrangement products, provides solutions for its customers to experience a higher quality sound. Our products allow our customers to complete their projects at a higher quality. The heroes behind this success are our acoustic panels made from natural wood.
Reynmen, or his real name Yusuf Aktaş, is just one of the many artists who benefits from the services of Lava Acoustics. Reynmen's voice and music are loved by millions and the quality of this sound is provided by Lava Acoustics.
Reynmen and the Acoustic World
Reynmen, in addition to being one of the most followed social media phenomena in Turkey, is also a talented singer. Thanks to the solutions offered by Lava Acoustics, Reynmen's voice has been recorded and edited in the best possible way.
Mosaic Diffuser Pro: Wooden Dance of Sound
The Mosaic Diffuser Pro Acoustic Panel plays an important role in Reynmen's art. This panel, with its natural wooden structure and special design, breaks different frequency sound waves in the room, enhancing the quality of sound.
Bass Trap Pro60: Master of Low Frequencies
The Bass Trap Pro60 Acoustic Panel is used in Reynmen's studio to capture low frequency sound waves and improve room acoustics. This panel offers reflective and diffusive properties, highlighting the quality and clarity in Reynmen's voice.
Lava Glow: Sounds That Illuminate the Atmosphere
Not only the sound quality, but also the studio atmosphere affects a performance. This is where Lava Glow comes into play. This sound-sensitive led bar is sensitive to sound and can light up according to selected animations or a fixed color. With this feature, it adds a different atmosphere to Reynmen's studio.
High Wave: Wave Where Sounds Dance
The High Wave Acoustic Panel traps low frequency sounds and thus maximizes sound quality. This panel, which helps you control a wide frequency range, is one of the important parts found in Reynmen's studio. It particularly traps "Bass" sounds, making the songs cleaner and clearer.
Work Station Pro: The Artist's Creative Corner
Work Station Pro is a studio desk produced by Lava Acoustics. This desk, made from carefully selected first-class walnut wood, has both an elegant and simple design with its wooden appearance. It helps Reynmen to express his creativity in the best possible way in his studio. With this design, Work Station Pro has become one of the indispensable fixtures of Reynmen's studio.
Se Pro: Reflective and Absorbent Acoustic Panel
The Se Pro Acoustic Panel works both reflectively and absorbently with the perfect combination of natural wood and acoustic foam. Depending on the design and placement direction, it can direct or completely trap high and mid-frequency sound waves in the direction you want. This panel found in Reynmen's studio is an important tool for improving sound quality. With this product, Reynmen's performances become even richer in terms of sound quality.
At Lava Acoustics, we exist to ensure artists have the best sound experience and the performances they deliver are of the highest quality.