EMRE KIRAL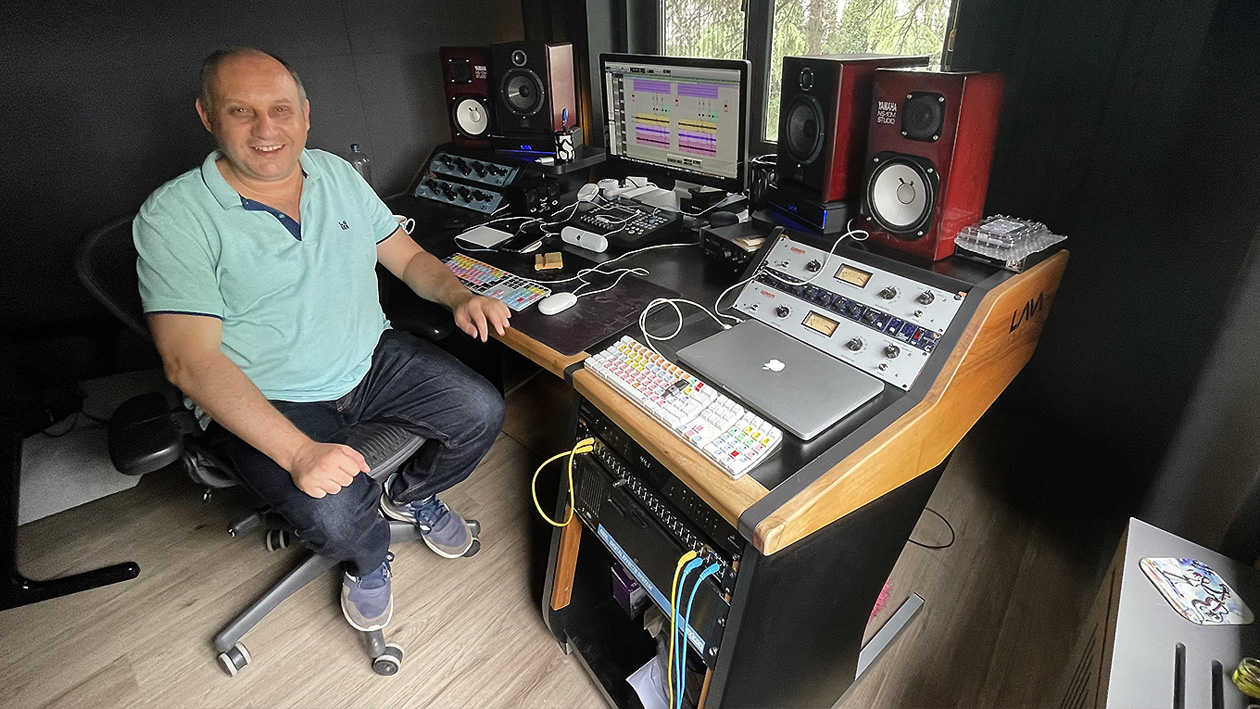 Emre Kıral, born in 1970 and stepping into the music industry at a young age as the son of Esat Kıral, one of Turkey's first Sound Recording Engineers. Kıral's first mix work took place when he was just 13 years old, and his success in this field has made him a professional working in technically equipped studios in Turkey. Emre Kıral works with extraordinary skill and practicality in the studio reading, recording, mix, and mastering stages of each album project, using years of accumulation and experience.
Among the artists Kıral has worked with are Tarkan, Gülşen, Ajda Pekkan, Hande Yener, and many other famous names. Thanks to Kıral's talent and the high quality of Lava Acoustic products, these names can experience perfect sound experiences.
High Quality Sound Experience with Emre Kıral and Lava Acoustic
Lava Acoustic offers its customers various acoustic regulation products, carefully designed to enhance sound quality and provide a better experience. Lava Acoustic's high-quality products are popular and preferred by leading musicians and sound professionals like Emre Kıral.
Work Station – By Lava Acoustic
Work Station – By Lava Acoustic is an indispensable model for musicians and one of the most preferred options, like all other products. Thanks to its special sliding keyboard system, it has high carrying capacity and can be produced in two different sizes. This model offers its users not only functionality and comfort, but also an excellent sound experience.
Lava Acoustic – LV 28 Plus Stabilizer
Lava Acoustic – LV 28 Plus Stabilizer is a stabilizer designed to suit 8-inch sound monitors and excellently absorbs resonance vibrations. This product takes your sound experience to a clear and smooth level. In addition to its useful features, LV 28 Plus Stabilizer, which impresses with its ice-white LED light and quality design, will be the choice of everyone who wants to increase sound quality.
Collaboration of Emre Kıral and Lava Acoustic
The collaboration of Emre Kıral and Lava Acoustic represents quality and success in the music world. Kıral's successful projects and Lava Acoustic's high-quality products take the sound experience a step further, offering users an excellent experience. Thanks to this collaboration, artists and sound professionals have the opportunity to reach top-level sound quality.