Work Station – By Lava Akustik
Studio Desk By Lava Akustik
Cargo Belongs to Buyer
It will be shipped on 03 December Sunday at the latest
Our online payment option is not active. You can make your payments by money order or Eft, by contacting our head office.
2,500.00 $
1,750.00 $
%30 DISCOUNT
750.00 $ Profit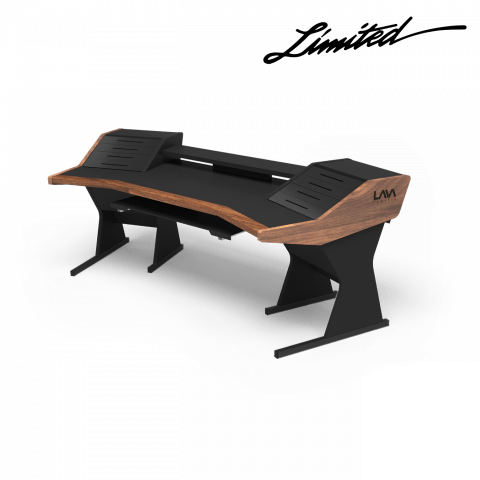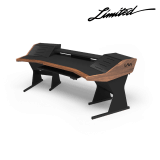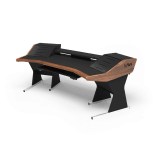 Work Station by Lava Acoustic: The Best Option for Your Studio
Work Station – By Lava Acoustic is a patented design that has been indispensable for musicians for many years. Like all other products, this model is one of the most preferred options by our musician friends. This product has a high carrying capacity thanks to its special sliding keyboard system and can be produced in two different sizes.
Carefully Crafted Solid Walnut: Important Not Just For Style, But Quality Too
Work Station features an armrest part, carved meticulously from real solid walnut. This feature not only appeals to the eye but also ensures the product to be long-lasting and durable. In addition, there is an option to add LED lighting according to the needs of users.
High Capacity: Carrying Capacity Up To 88 Keys
Work Station is a product with a carrying capacity of up to 88 keys with a keyboard distance of 11 cm. This large capacity provides flexibility in working with keyboards of different sizes and meets all types of music production needs.
Minimum Cargo Package Sizes: Easy and Compact For Shipping
The minimum cargo package sizes of the Work Station facilitate the transportation and shipping process. The package with dimensions of 66x35x37 cm and weight of 23.5 kg, and the package with dimensions of 110x100x28 cm and weight of 37.5 kg, provide convenience to customers and prevent damage to the product.
Lava Acoustic Work Station is not only preferred by musicians for its design and ease of use, but also for its high carrying capacity and suitable cargo package sizes. This product is an absolute staple in any studio environment, whether professional or amateur.
Product Details
Width
Depth
Height
Weight
Color
Material
1st Class Chipboard 30 mm
Flammability class
Cargo Volume
Cargo Weight
Areas of usage
Control Room

Recording Room

Home Studio

Broadcast Studio

Post & Production Studio