BİLAL SONSES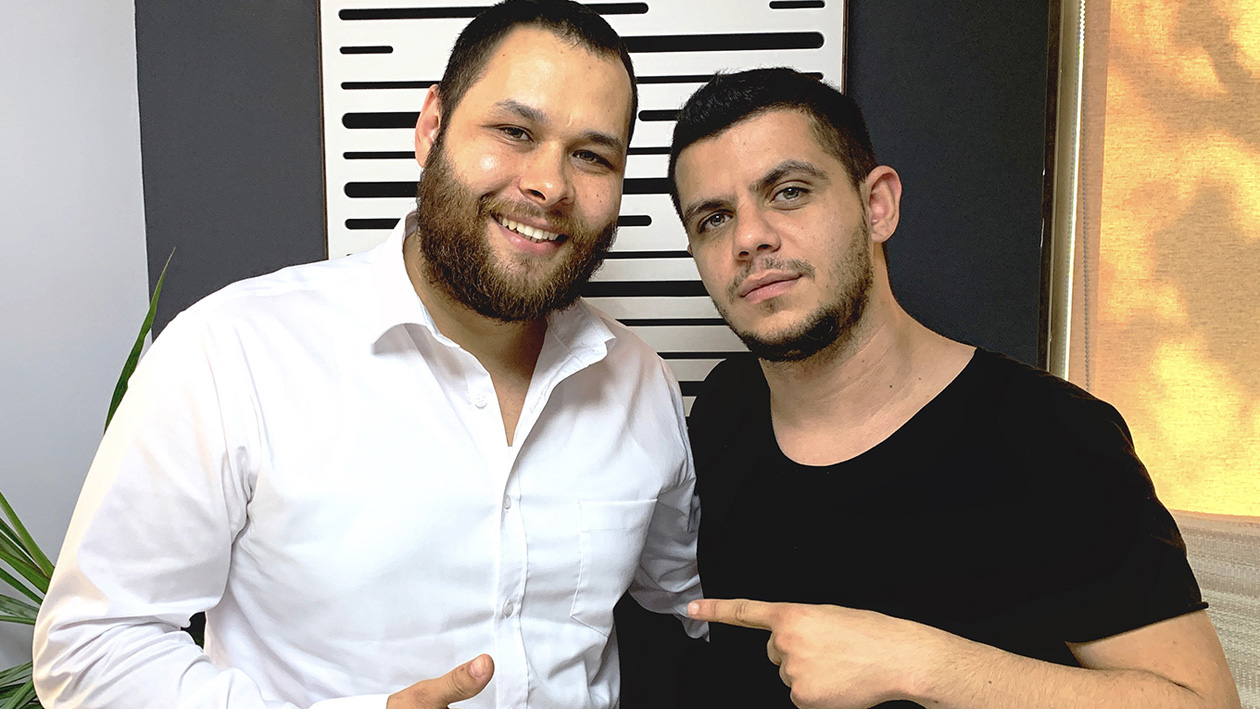 Working with Stars: The Collaboration of Bilal Sonses and Lava Acoustics
At Lava Acoustics, we are proud to work with a globally recognized artist and loved by fans, Bilal Sonses. Sonses, with his unique music that appeals to a wide audience, has won many hearts. Over the years, those who have admired Sonses's voice have listened to many hit songs thanks to him. Sonses' songs "Two Words", "I Can't Be Yours", "I Hope Nothing Happens To You", "My Left Side", all written and composed by himself, have broken clicking records. His duet song "Hasbelkader" with Yıldız Tilbe has gained over 150 million views, achieving great success.
An Acoustic Preference of a Star: Lava Acoustics Products
To provide the acoustic experience of a star like Bilal Sonses, we at Lava Acoustics have developed very special products. All of our products used in Sonses' studio aim to significantly improve sound quality and also enhance the aesthetics of the workspace.
Mosaic Diffuser Pro – Acoustic Panel: Natural Wood and Unique Design
The Mosaic Diffuser Pro Acoustic Panel is one of the significant products we placed in Sonses' studio. Thanks to its natural wood structure placed on acoustic foam and its unique design, it effectively breaks different frequency sound waves in the studio, thus reducing echo and reverberation. It also absorbs bass sounds, significantly improving sound quality.
High Wave – Acoustic Panel: The Bass Hunter
Another of our products, the High Wave Acoustic Panel, is an excellent "Bass" hunter that traps low-frequency sounds. The High Wave Acoustic Panel is an ideal solution for spaces that are not suitable for placing "Bass Traps". This product, developed by Lava Acoustics, goes up to C|(αw) = 1,00 after a linearly increasing performance from 125 Hz to 250 Hz and achieves far beyond the standards with an extra 33% performance at 133% after 250 Hz.
Flat Wood Pro60 – Acoustic Panel: Perfect Combination of Wood and Fabric
Finally, the Flat Wood Pro60 Acoustic Panel completes Sonses' studio with its high performance and unique design. Providing the advantages of both wood and fabric panels together, the Flat Wood Pro60 improves the acoustic quality and aesthetics of rooms and makes echoey rooms lively and comfortable.
The choice of an artist like Bilal Sonses for his music career in Lava Acoustics products proves the quality of our products and our contribution to our artists' success. As Lava Acoustics, which aims to provide the best acoustic solutions in every area of music, we will continue to work with leading names in the industry in the future.