Lava Akustik – Lv 38 Stabilizer
1 adet Ses Monitörü Titreşim Emici / Sabitleyicisi
Cargo Belongs to Buyer
It will be shipped on 03 December Sunday at the latest
Our online payment option is not active. You can make your payments by money order or Eft, by contacting our head office.
135.00 $
87.75 $
%35 DISCOUNT
47.25 $ Profit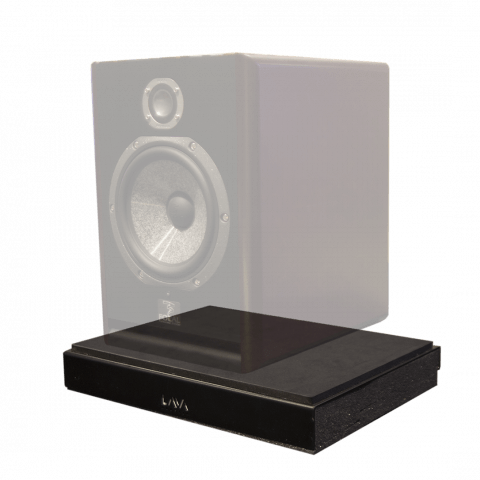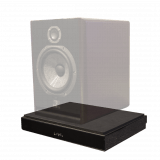 Lava Acoustic – LV 38 Stabilizer: A Superior Solution for Controlling Sound Vibrations
The Lava Acoustic – LV 38 Stabilizer is a carefully designed Sound Monitor Vibration Absorber/Stabilizer for balancing vibrations in sound monitors and providing a clearer, cleaner sound output. Compatible with 8 inch and larger monitors, this superior stabilizer provides the flexibility of directing sound in any direction you want, thanks to its 180-degree rotation capability.
Enhance Your Sound Quality with Lava Acoustic LV 38 Stabilizer
The Lava Acoustic LV 38 Stabilizer is designed to improve the sound quality of its users. With its unique design and resonance vibration absorbing features, it helps enhance the performance of your sound monitor. It provides a full and rich sound environment that can be used in your music or multimedia projects, thanks to the improved sound quality.
The Lava Acoustic LV 38 Stabilizer aims to provide the best sound experience for each of its users. Therefore, it helps you control the resonances in your sound monitor and provides a higher quality sound experience.
Unmatched Quality and Practical Use
The LV 38 Stabilizer is an ideal choice for anyone looking for a high-performance sound stabilizer solution. Uniquely designed to improve your music listening and production experience by absorbing resonance vibrations, it can be easily used by both professional sound engineers and music lovers thanks to its practical and user-friendly features. This product is also an economical version without lights, standing out with its energy efficiency.
Versatile and Flexible Usage Opportunities
The LV 38 Stabilizer offers a flexible usage experience by controlling the vibrations of your sound monitor and at the same time providing angle adjustment capability. The 180-degree rotation of its bottom part allows you to adjust your monitor straight, forward or backward. With this feature, the LV 38 Stabilizer is a perfect choice in any kind of sound environment. Whether you want to control the direction of your sound, enhance your sound quality, or stabilize your sound monitor, the LV 38 Stabilizer is designed to meet all these needs.
Product Details
Width
Depth
Height
Weight
Color
Material
Flammability class
Cargo Volume
Cargo Weight
Areas of usage
Control Room

Recording Room

Home Studio

Broadcast Studio

Post & Production Studio

Vocal Booth