Bass Trap Max – Akustik Panel
Hem Bass Trap hem de Yansıtıcı & Dağıtıcı
Free Shipment
It will be shipped on 10 February Friday at the latest
Our online payment option is not active. You can make your payments by money order or Eft, by contacting our head office.
350.00 $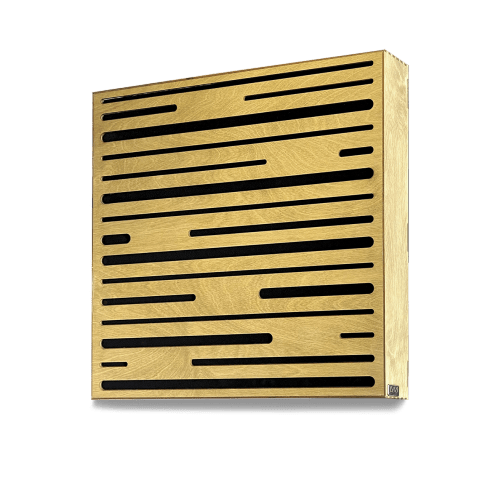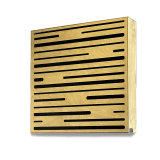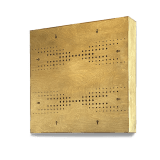 "BassTrap MAX" acoustic panel is a product that should be used in space acoustics to trap low-frequency sound waves. In particular, bass sound waves trapped in corners and low-frequency acoustic problems are eliminated with BASS TRAPs placed in corners. Compared to BassTrap Pro60, it is 2 times thicker and has a closed casing. This product, which has similar features with Lotus BaasTrap, is a complete bass hunter.
Its front surface is made of wood and works as a Helmholtz Resonator. Having a perforated panel also gives the product a Diffusor feature. This product is highly effective at low, mid and high frequencies.
This product, which is very functional, is among the indispensables of professionals.
Product Details
Width
Deepth
Height
Weight
Color
Material
Acoustic Foam Üstü Golden Oak
Flammability class
Absorption range
NRC
Cargo Volume
Cargo Weight
Areas of usage
Control Room

Recording Room

Home Studio

Broadcast Studio

Post & Production Studio

Vocal Booth

Drum Booth

Hi-Fi

Meeting Room

Audiotorium

Office
Performance
Bass Trap Max – Akustik Panel Absorption Coefficient