QUANTUM – Akustik Panel
Çok Yönlü Akustik Dağıtıcı & Yutucu Panel
Cargo Belongs to Buyer
It will be shipped on 03 December Sunday at the latest
Our online payment option is not active. You can make your payments by money order or Eft, by contacting our head office.
270.00 $
216.00 $
%20 DISCOUNT
54.00 $ Profit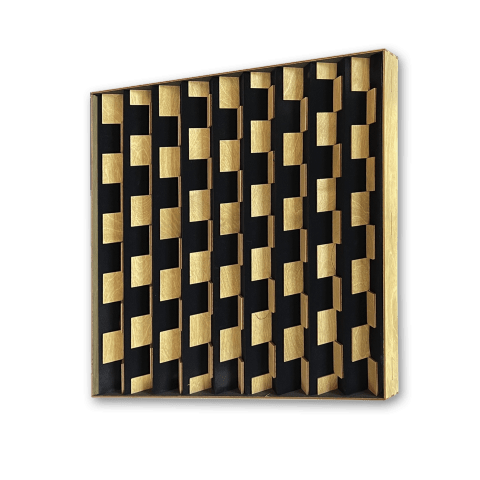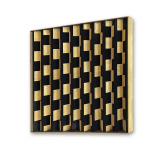 Quantum Acoustic Panel: A Multifaceted Sound Control System
The Quantum Acoustic Panel is a next-generation acoustic panel system, featuring both sound dispersion and absorption properties. Designed by Lava Acoustics, this unique product offers a perfect fit for your spaces with its 60×60 cm dimensions and 7 cm depth. The lightweight and easily installable Quantum Acoustic Panel can be effortlessly applied to walls or ceilings.
The exterior of the Quantum Acoustic Panel is covered in acoustic sponge and beech plywood. This special design and R&D result in a linear increase in sound absorption starting from 63 Hz. Quantum, reaching a C|(αw) = 1.00 value at 500-600 Hz, offers performance that decreases linearly and stabilizes up to 1000 Hz. These broad range absorptive and dispersive features make Quantum a go-to choice for professionals seeking acoustic solutions.
Revolutionize Sound Control with Quantum Acoustic Panel
The Quantum Acoustic Panel is specifically designed to control sound and maximize the acoustic experience of your space. Thanks to its innovative design and wide frequency range, Quantum Acoustic Panel provides impressive performance in both sound dispersion and absorption processes.
By distributing and absorbing sounds, Quantum provides a unique acoustic experience in your living space. This high-performance acoustic panel solution is an ideal choice for anyone seeking sound control.
Innovative Materials and High Performance
Quantum Acoustic Panels are made from special materials intended to distribute and absorb unwanted sounds, aiming to improve sound control and enhance the quality of the acoustic environment. These panels consist of lightweight and durable materials that allow easy installation and can be directly mounted on the wall or hung from the ceiling.
Sound Control with Unique Design
The sound dispersion and absorption feature of Quantum Acoustic Panel has been designed to be highly effective. This feature makes it an excellent choice to improve the quality of the acoustic environment in your space. With its unique design, high performance, and user-friendly features, Quantum Acoustic Panel offers an ideal acoustic solution for everyone. Whether you want to improve sound control or add an aesthetic touch to your living space, these panels are designed to meet your and your space's needs.
Product Details
Width
Depth
Height
Weight
Color
Material
Flammability class
Absorption range
NRC
Cargo Volume
Cargo Weight
Areas of usage
Control Room

Recording Room

Home Studio

Broadcast Studio

Post & Production Studio

Vocal Booth

Drum Booth

Home Theater

Hi-Fi

Meeting Room

Audiotorium

Office
Performance
QUANTUM – Akustik Panel Absorption Coefficient