Quadro Diffuser Pro – Acoustic Panel
Geliştirilmiş QRD Diffuser
Free Shipment
It will be shipped on 10 February Friday at the latest
Our online payment option is not active. You can make your payments by money order or Eft, by contacting our head office.
465.00 $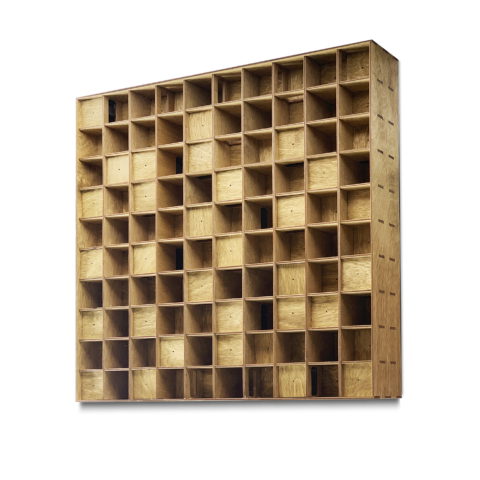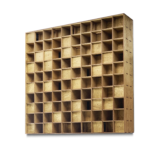 It is a new generation sound dispenser acoustic panel designed by Lava Akustik. Helmholtz resonator is a special product that has a feature and is designed for a very wide range of frequency. It has different chamber volumes inside, which are 60×60 cm and 10 cm deep.
The aperture inside each square acts as a Helmholtz resonator. Side openings in some chambers increase absorption and make the product multifunctional. Although the outside of the product is completely wooden, thanks to the special design and R & D, it is a special wide-range acoustic panel that begins to increase linearly from 63 Hz and is fixed at 400 – 500 Hz at C|(aw) = 1.00, and then decelerated decreases to 2000 Hz.
Inside the product, there is a polyurethane sponge to fill the panel in the form of layers with a thickness of 20 mm.
Product Details
Width
Deepth
Height
Weight
Color
Material
Golden Oak & Acoustic Foam
Flammability class
Absorption range
NRC
Cargo Volume
Cargo Weight
Performance
Quadro Diffuser Pro – Acoustic Panel Absorption Coefficient