Mix & Mastering Premium – Acoustic Panel Package
6'lı Akustik Panel Premium Paketi
Free Shipment
It will be shipped on 06 June Tuesday at the latest
Our online payment option is not active. You can make your payments by money order or Eft, by contacting our head office.
560.00 $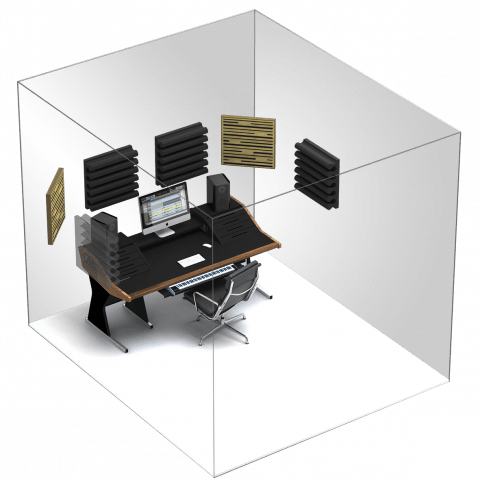 The acoustic "Mix&Mstering Premium Package" includes basic acoustic panels. This package includes 4 "High Wave" Acoustic Panels and 2 "Basstrap Pro60".
This package, which is easily installed, is for those who are engaged for hobby purposes, and for beginners.
"High Wave"s, which can be placed on their surfaces exposed to the main and first reflection, significantly recover the bass ( low frequency ) sounds formed in the room, especially due to their performance at low frequencies.
In addition, bass traps placed in the corners contribute to this direction.
Product Details
Width
Depth
Height
Weight
Flammability class
Color
Material
Cargo Volume
Cargo Weight
Areas of usage
Control Room

Recording Room

Home Studio

Broadcast Studio

Post & Production Studio