Lava Fire – By Lava Akustik
21cm 3D effect LED Desk Lamp with touch sensor
Free Shipment
It will be shipped on 04 October Wednesday at the latest
Our online payment option is not active. You can make your payments by money order or Eft, by contacting our head office.
320.00 $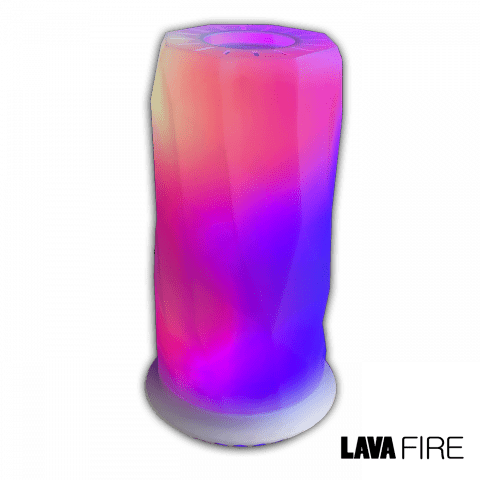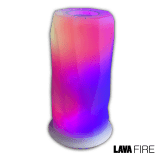 Lava Fire LED Table Lamp: A 3D Effect, Touch-Controlled Lighting Solution
The Lava Fire LED Table Lamp is a lighting device endowed with design and innovation by Lava Acoustics. This lamp, controllable with a single touch, illuminates your living space in a striking manner with its dozens of different 3D animations. Whether used on your desk or in your living room, Lava Fire will be the most sophisticated way to add a different atmosphere to your space.
Add A Unique Atmosphere to Your Space with Lava Fire
The Lava Fire LED Table Lamp is a 3D lighting solution that can be controlled with a touch thanks to its touch sensors. This lamp provides impressive illumination to your space with its selectable dozens of 3D animations. Its distinction from the sound-sensitive Lava Ice model is its ability to provide more precise control through its touch buttons.
Lava Fire, with its eye-catching 3D effects and user-friendly features, is an ideal choice for anyone who wants to add an artistic touch to their space.
Unique Design and High Technology
The Lava Fire LED Table Lamp, with its striking 3D effects, both provides a lighting solution and serves as a decorative element. This lamp harmonizes perfectly in any space with its user-friendly touch sensors and aesthetic design. Being made of lightweight and durable materials allows you to easily carry the lamp and place it wherever you want.
Personalize Your Lighting Experience with Touch Control
The Lava Fire LED Table Lamp is designed to elevate your lighting experience. You can easily adjust the lighting level and 3D animations thanks to the touch sensors. This is a perfect option to personalize your workspace or to change the atmosphere of your home.
The Lava Fire LED Table Lamp offers an ideal lighting solution for everyone with its aesthetic value and ease of use. Whether you want to illuminate your workspace or fill your home with a different atmosphere, Lava Fire is designed to meet the needs of you and your living spaces. This lamp comes with a 5-volt adapter, providing ease of use.
Product Details
Width
Depth
Height
Weight
Color
Material
Flammability class
Cargo Volume
Cargo Weight
Areas of usage
Control Room

Recording Room

Broadcast Studio

Post & Production Studio

Vocal Booth

Drum Booth

Home Theater

Hi-Fi

Meeting Room

Audiotorium

Office