Lava Akustik – Rack Box 19"
Wheeled Rack cabinet with 10u red/blue Led option
Cargo Belongs to Buyer
It will be shipped on 03 December Sunday at the latest
Our online payment option is not active. You can make your payments by money order or Eft, by contacting our head office.
650.00 $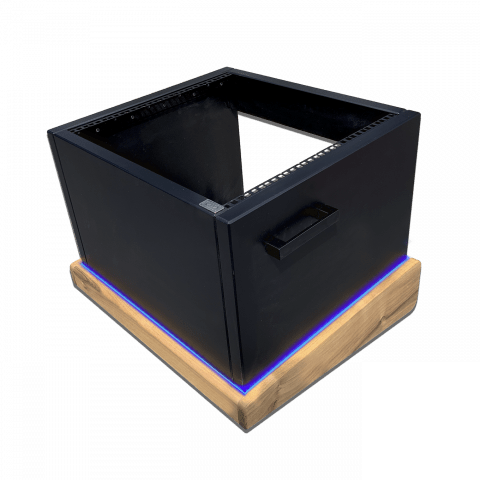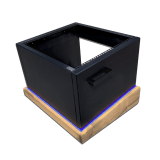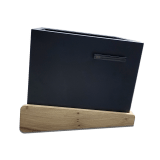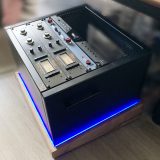 Lava Acoustics – Rack Box 19″: Aesthetically Pleasing and Functional RACK Cabinet
The Lava Acoustics – Rack Box 19″ is a unique product designed as a 10U RACK cabinet, boasting an ergonomic and aesthetically pleasing structure. Available on order, this cabinet comes with the option of either blue or red LED. It incorporates a wheeled design for practical use and mobility. Moreover, the sophisticated combination of black and carefully selected real walnut is reflected in this product, which will add an elegant touch to your living and working spaces.
Add an Aesthetic Touch to Your Living Spaces with Rack Box 19″
The Lava Acoustics – Rack Box 19″ stands out not only with its design but also its functional features. The graceful harmony of real walnut and black easily integrates with any interior decoration. Thanks to its wheeled design, you can conveniently position and use it wherever you like.
The Lava Acoustics – Rack Box 19″, made with a painted 30 mm MDF main body, is a durable and high-quality product that you can use for many years. You can customize it to your personal taste with blue or red LED options, enhancing your living or working spaces both aesthetically and functionally.
Original Materials and Unique Design
The Lava Acoustics – Rack Box 19″ is made of durable and lightweight materials, allowing for easy assembly and long-term use. The perfect match of real walnut and black boosts the aesthetic appeal of this RACK cabinet, while blue or red LED lights add a sophisticated atmosphere to your interior.
Functional and Aesthetic RACK Cabinet
With its aesthetic and ergonomic design, the Lava Acoustics – Rack Box 19″ serves both as a functional product and a decorative element. Its wheeled structure offers easy portability and relocation. With the LED lighting option, you can customize your cabinet and add an aesthetic value to your interior. This cabinet, with its design and ease of use, is an excellent choice for all types of living and working spaces.
Product Details
Width
Depth
Height
Weight
Color
Material
Solid Walnut & Black MDF 30 mm
Flammability class
Cargo Volume
Cargo Weight
Areas of usage
Control Room

Recording Room

Home Studio

Broadcast Studio

Post & Production Studio

Vocal Booth