Ekolam Desk – By Lava Akustik
Studio Desk By Lava Akustik
Cargo Belongs to Buyer
It will be shipped on 03 December Sunday at the latest
Our online payment option is not active. You can make your payments by money order or Eft, by contacting our head office.
1,750.00 $
1,225.00 $
%30 DISCOUNT
525.00 $ Profit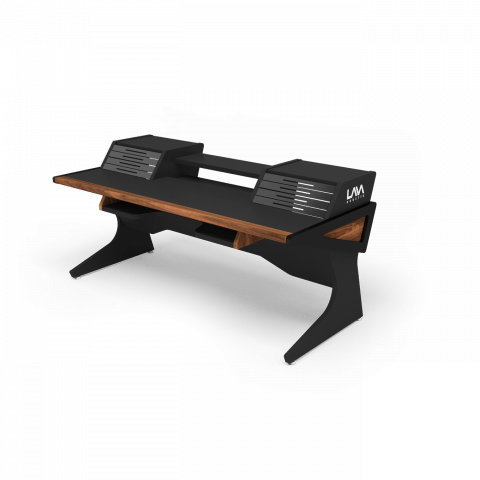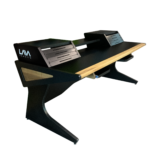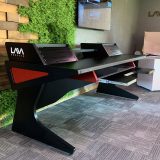 Ekolam Desk: A Perfect Fusion of Acoustic and Aesthetic Design
Ekolam Desk by Lava Acoustics adds an extraordinary ambiance to your studios and living spaces while offering a functional structure. Standing out with its unique design, the Ekolam Desk is made of top-notch 30 mm chipboard. The product offers a spacious workspace with its 2-meter length, 88 cm depth, and 76 cm height.
Ekolam Desk: Flawless Design and High Functionality
Ekolam Desk, thanks to its four-lidded and rack hanged design, ensures order and accessibility in your workspace. These features are critically important to enhance work efficiency and maintain your space's organization. Furthermore, there is a keyboard sliding rail system of 10 cm height and 112 cm length, enabling you to utilize your workspace most efficiently.
Unique Materials and Distinctive Design
Ekolam Desk adds aesthetic and functional value to your space with its unique design and material quality. Made of chipboard, Ekolam Desk offers durability and elegance together. Additionally, it offers the opportunity to bring a unique atmosphere to both your studios and homes with its special color options.
Functionality and Aesthetics Together
Ekolam Desk by Lava Acoustics is equipped against all possibilities with its functional and aesthetic features. Thanks to its four-lidded and rack hanged design, it allows you to arrange your equipment neatly, while its wide surface offers a comfortable workspace. Moreover, the 112 cm long keyboard sliding rail system provides both an aesthetic appearance and a functional solution. Whether used in your studio or home, Ekolam Desk adds value to your living spaces with its design and functionality that make it special.
Product Details
Width
Depth
Height
Weight
Color
Black & Walnut / Colourful
Material
1st Class Chipboard & MDF (30 mm)
Flammability class
Cargo Volume
Cargo Weight
Areas of usage
Control Room

Home Studio

Broadcast Studio

Post & Production Studio