Eco Desk – By Lava Akustik
⭐️⭐️⭐️⭐️⭐️ Studio Desk By Lava Akustik
Cargo Belongs to Buyer
It will be shipped on 04 October Wednesday at the latest
Our online payment option is not active. You can make your payments by money order or Eft, by contacting our head office.
1,750.00 $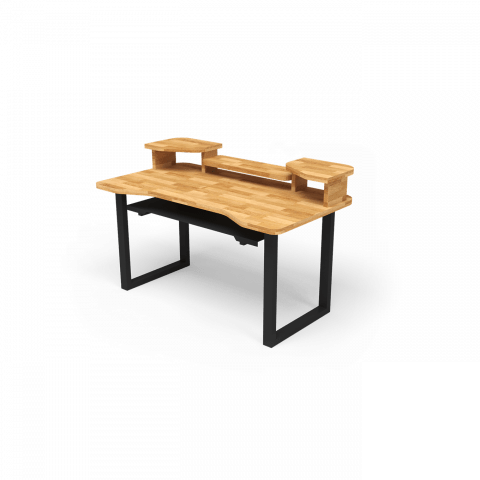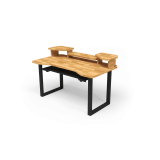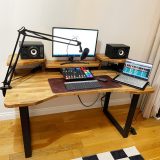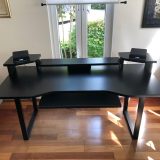 Eco Desk – Lava Akustik: An Ecological and Economical Superior Sound Experience
Eco Desk – By Lava Akustik, stands out not only for its ecological and economical attributes, but also for the excellent sound experience it provides. This first-class product, made from a 30 mm thick Oak Panel, prevents the formation of unwanted sounds by blocking resonance through its dense tree trunk. Eco Desk, distinguished by its light case design unlike standard studio desks, offers options suitable for every user. Its 146 cm model with a keyboard weighs 68 kg, the model without a keyboard weighs 53 kg, both models provide comfort and ease of use.
Superior Sound Quality in Your Workspace with Eco Desk
Eco Desk is specially designed to provide an excellent sound experience and maximize the comfort of your workspace. The dense and heavy tree trunk prevents the formation of unwanted sounds, while its structure made of first-class oak panel offers both durability and aesthetics.
Despite having a lightweight design considering user comfort, Eco Desk offers a first-class acoustic solution with its superior sound quality and resonance blocking ability. Therefore, it is an ideal choice for anyone seeking a high-quality sound experience.
High-Quality Materials and Unique Design
Eco Desk is made of special materials used to block unwanted sounds and improve the acoustic environment. Eco Desk, made of high-quality oak panel, offers both lightness and durability. These desks can be mounted directly to the floor and block unwanted sounds thanks to their weight.
Superior Protection Against Resonance
The superior resonance blocking feature provided by Eco Desk reduces annoying sounds and improves the acoustic environment of your workspaces. Thanks to its unique design, high performance, and user-friendly features, Eco Desk offers an ideal acoustic solution for everyone. Whether you want to improve sound quality or add aesthetic value to your workspace, Eco Desk is designed to meet your and your workspaces' needs.
Product Details
Width
Depth
Height
Weight
Color
Material
Flammability class
Cargo Volume
Cargo Weight
Areas of usage
Control Room

Recording Room

Home Studio

Post & Production Studio

Office